Company ​policy on Management of Health, Safety and the Environment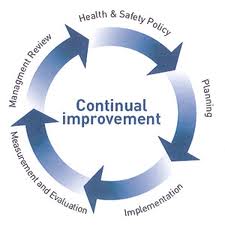 Coldstream Helicopters Ltd is committed to achieving excellence in providing a healthy and safe working environment, and to supporting environmentally sound practices in the conduct of Company activities. It is Company policy to comply with all applicable health, safety, and environmental protection laws, regulations and requirements.
​
To meet this standard of excellence, the Company implements management initiatives and best practices to systematically integrate health, safety, and environmental considerations and sustainable use of resources into all activities. All Company activities are to be conducted in a manner that ensures the protection of the public, employees, contractors, visitors, property, and the environment.
​
The Company's goal is to prevent all workplace injuries and illnesses, environmental incidents, and property losses or damage. Achieving this goal is the responsibility of every member of our team. Supervisors have particular responsibility for the activities of those people who report to them.
​
The Policy on Health, Safety and the Environment applies to all members of the company community. The policy also applies to contractors whose work is directed on a day-to-day basis by Company employees. (Contractors who work independently under a defined scope of work are bound by the health, safety and environment requirements specified in their contract.)
​​To maximize the goal of protecting the company, the community and the environment, the policy must be systematically integrated into all aspects of company operations. This will be accomplished by making the overall management of safety and environmental functions and activities an integral part of everyday activities.
---
Our integrated system approach to safety management, includes Flight Safety, Quality Assurance and HSE oversight allowing synergy with our business and the harmonizing of safety philosophy and policy. ​​
By incorporating one cohesive and complete management system, Our philosophy is simple, "business always starts and finishes with getting your people and equipment home safely. Our Integrated systems insures consistent success to achieve this target.
​Coldstream Helicopters is one of the first Transport Canada approved helicopter operators to implement a Safety Management System into its Operations Manual, further demonstrating our commitment to the evolution of safe helicopter flight.
Active Risk Management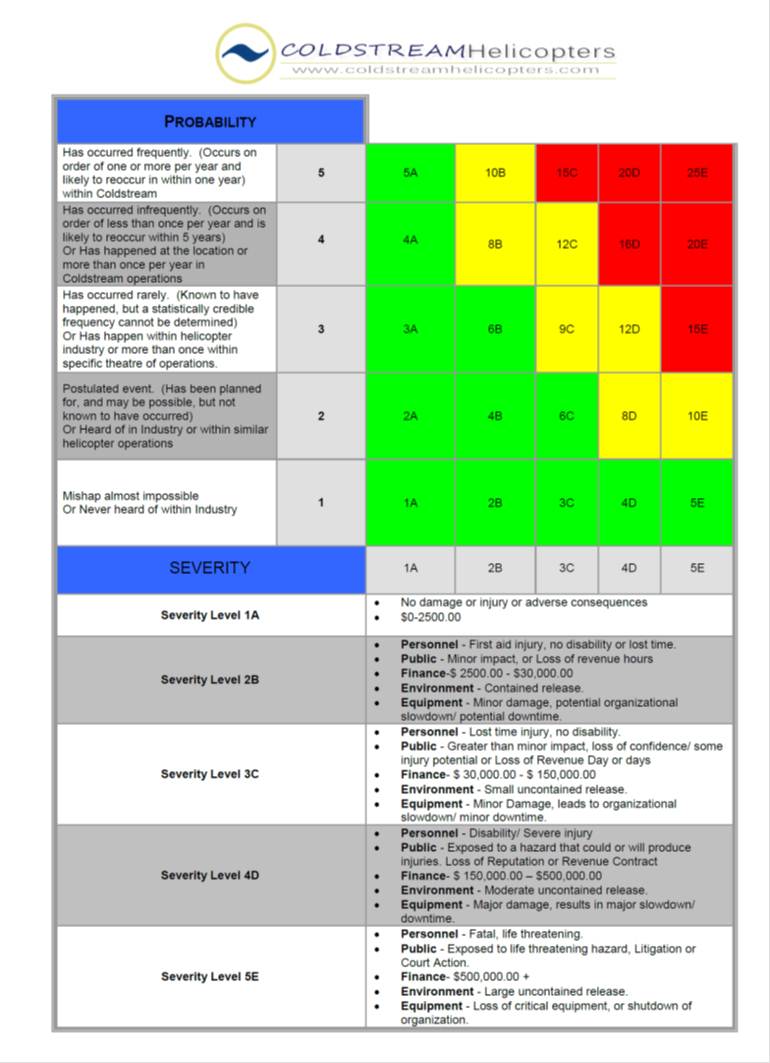 Our integrated risk management program far exceeds the industry standard for basic safety programs. Coldstream Helicopters actively promotes specialized programs dedicated to flight safety, specialized operations, and aircraft maintenance.
​The purpose of our Safety Case's and integrated risk management strategies are to demonstrate that the major hazards generic to rotor wing operations and specific to specialized operations have been identified and are being managed in compliance with the principles and requirements of the stated standards in which we plan to execute operations.
Satellite Tracking and Emergency Response ​​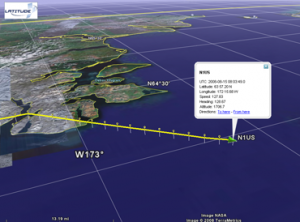 Coldstream Helicopters uses AFF (Automatic Flight Following). ​​All of our aircraft are equipped with Satellite tracking units that combine tracking with Iridium based voice and text communication. This allows our dispatchers to see real-time information pertaining to the location of each aircraft via a secure web page, and to communicate with our pilots. ​​
Each Helicopter is also equipped with FM radio network which allows clear communication with ground crews and other aircraft.
---